Created: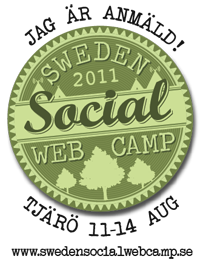 This summer I am going to participate at the Sweden Social Web Camp on Tjärö. And not only participate… After talking with the organizers and Cisco Sweden, we found it being a challenge to try to build an even better Internet Access than before.
Yesterday (July June 29) I was at the camp together with Thomas and Björn to check how easy/hard it would be to build out Internet access on the island, and I must admit it was not as easy as I was hoping. But doable to many locations. I think the center area is relatively easy to cover, but the outskirts… Hmm…I need some creative ideas on for example how to protect temporary cabling from being run over by tractors.
But problems are there to be solved, after being treated as challenges.
I hope I will see many of you on Tjärö in August!