Created:
This is a bit embarrassing. Joakim Jardenberg, that have had more excellent jobs that most of us, have written in his blog about me. This is the original text in Swedish, and thanks to Google, you can here get the text automatically translated to English. Translation is actually not that bad.
Anyway…Joakim is now CEO of Mindpark. As he writes, I met him the first time when I was at Royal Institute of Technology in Stockholm, Sweden. He was at Aftonbladet. I left for Montréal for a few years, while Joakim run his own company Infinit. At the end of the millenium, Eva and I started to have as tradition to go down to Joakim for a very nice dinner. An excellent tradition that only lasted for a few years. Stuck in snow storms, no electricity for a weekend, food in such quantities that my stomach hurt! But the result of those dinners was that Eva and I moved south, to Skåne. Yes, I "blame" Joakim as being one of the main reasons why we moved south. And he should be proud of it, and I thank him for it.
Now Joakim after moving a few more times between companies do what I think he has always wanted to do. Really leapfrog all and any evolution regarding information. Test the limits of what is possible. Be the ultimate poweruser of new cool services. Web 2.0 I think Joakim passed three years ago. Web 5.3 is more where I think he is now. Sure, this implies we have somewhat different ideas on things. I am conservative and still want to run my own servers, so I am independent. Joakim I think scrapped his last server two years ago…
He is a very warm friend, always helps, although I would like to see him more often at Ledåsa. Not only that he does what he has promised (like driving by 2AM in the morning to deliver the beer he promised for the party that he cancelled ;-) ). And yes, he made sure I could take the cooking class at Restaurant Gastro in Helsingborg. Thanks for everything Joakim!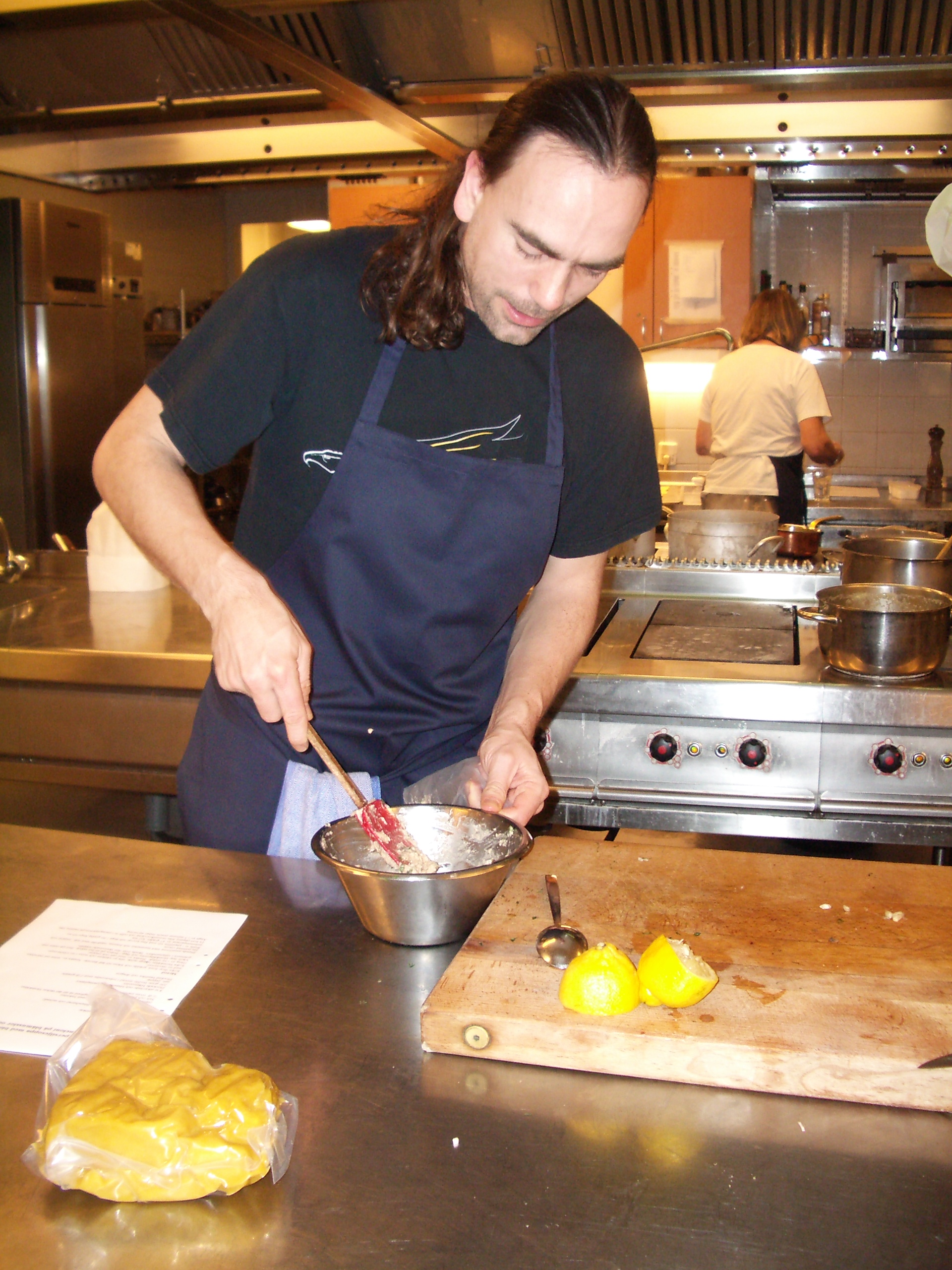 Here is by the way Joakim at the cooking class at Gastro.
His tradition to write about someone every Sunday is an interesting concept. Maybe I should take that up…hmm…