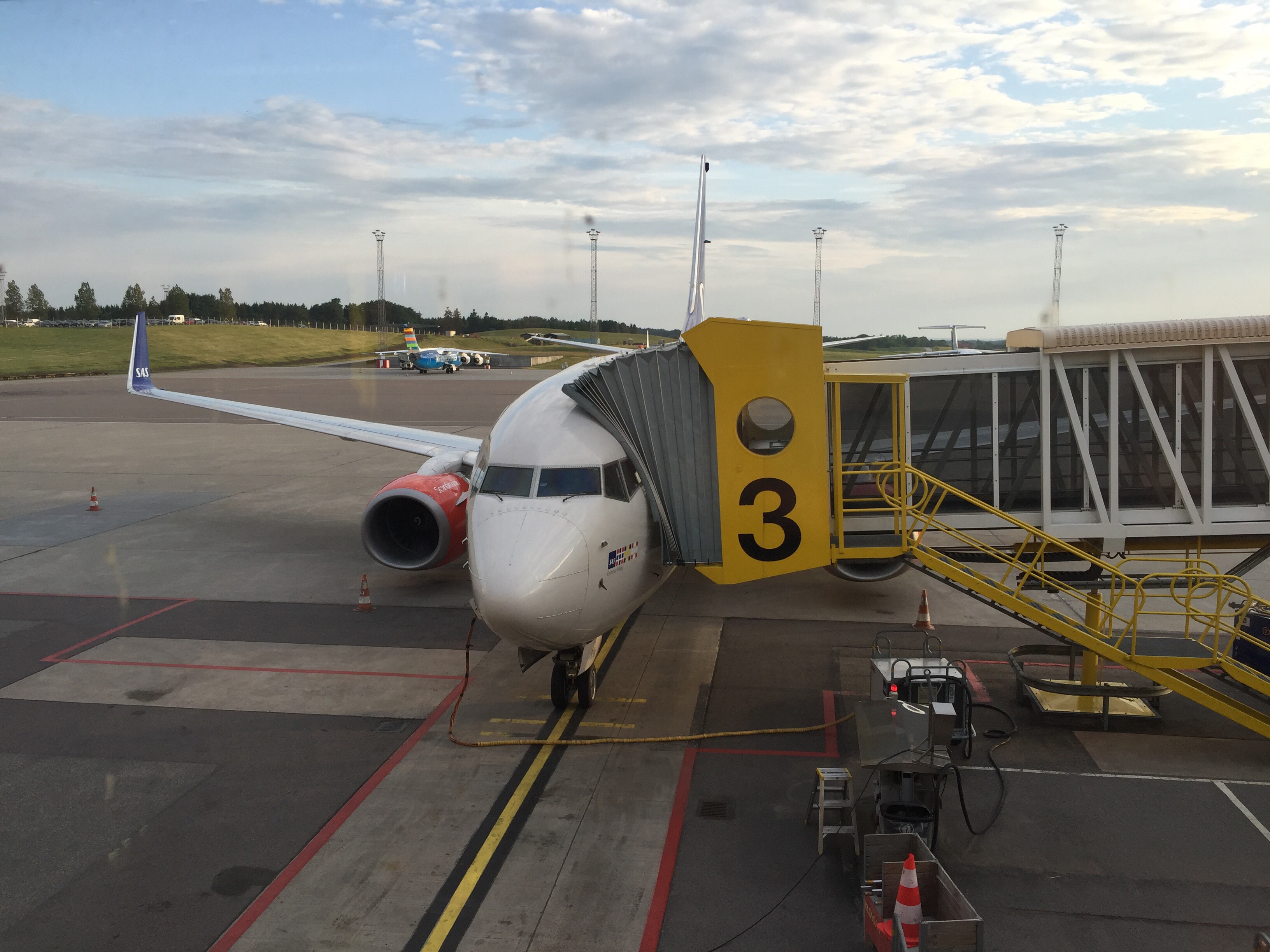 Many of you have heard me having issues with the SK130 flight MMX-ARN. SAS stopped using 737, moved flight from 0630 to 0625 and then 0620, started using CRJ-900, started wet lease from CityJet which had issues with delivery, swapped to tmp wet lease from Air Nostrum, could not serve breakfast, issues with weight and balance (resolved with bags of sand)…. The story just goes on and on.
Most problematic was though that the flight started to park at T5 at ARN instead of T4. This resulted in bus transfer which together with handling of cabin luggage at the plane made actual arrival to T4 30 min delayed, on good days.
We who travel a lot and are depending on the early flight arrival time (otherwise we could take 0715) and we of course did rise the issue with SAS. They responded quickly (as always) and we had a constructive meeting. We got to understand that Swedavia that operates ARN decides where planes are to park, and although SAS, their largest customer, explicitly requests SK130 to park at T4 that wish is not fulfilled.
Swedavia in turn blame them only having two towing tractors for the CRJ, that the individuals driving the tractors be sick and hundred other excuses. I understand via contacts SAS representatives every day require explanation from Swedavia why they do not deliver what SAS requests.
Monday this week SAS gave up. Due to crappy service by Swedavia at ARN SAS will go back to 737 on SK130 after the summer. Which will drive production costs for SAS, but they compared with Swedavia obviously take their customers seriously.
Thanks to Lennart, Lena, Andreas, Stina and everyone else at SAS that take such an excellent care of us very frequent travelers.